Hey there,
new follower of this project, avid tribes player since T1.
Sorry for the many large pictures
Many years ago, 20 or so I played an RPG called mutant chronicles. The game universe was quite interesting, they made a movie (albeit bad), it had a miniatures board game, card game, a Nintendo game made etc. While I am not proposing the game to go for the IP of that RPG, the art is quite inspiring.
Bulky armor, big shoulder pads, interesting weapons (a flame thrower? hmm interesting for base clearing if that applies here in this game). Art mix between steampunk, scifi, gothic, religious. The naming of the weapons also had a some creative tones as it related to its world but played of common themes we are familiar with. I will post some links just as an idea.
will post some links:
ALso check artwork of Paul Bonner, the artist who did a lot of the art for the game.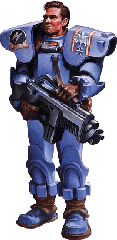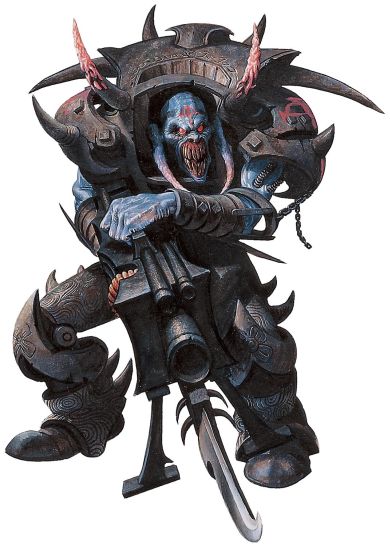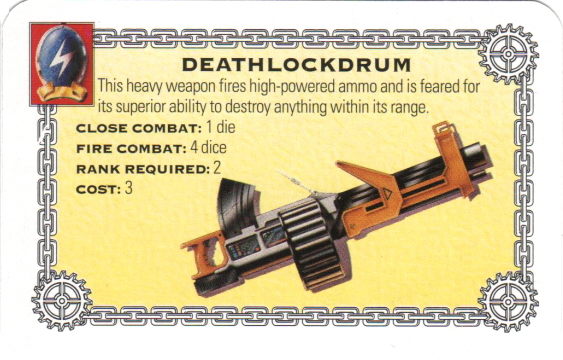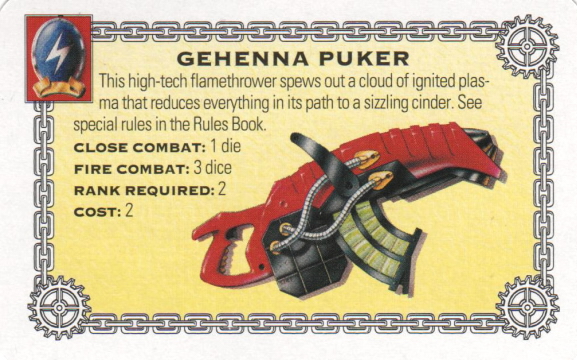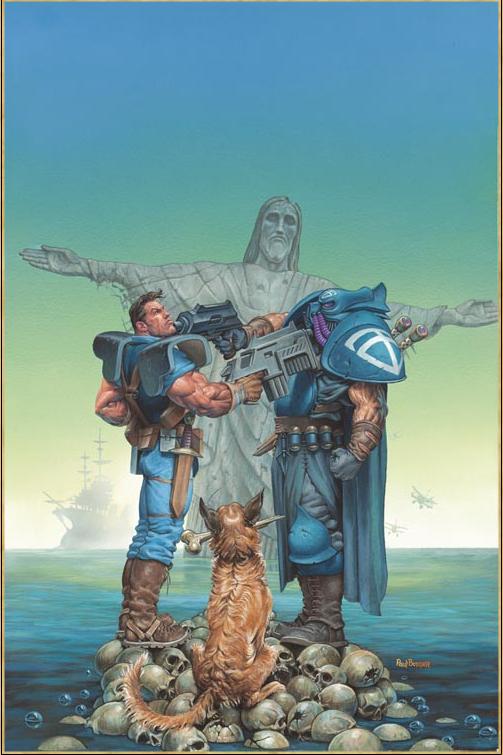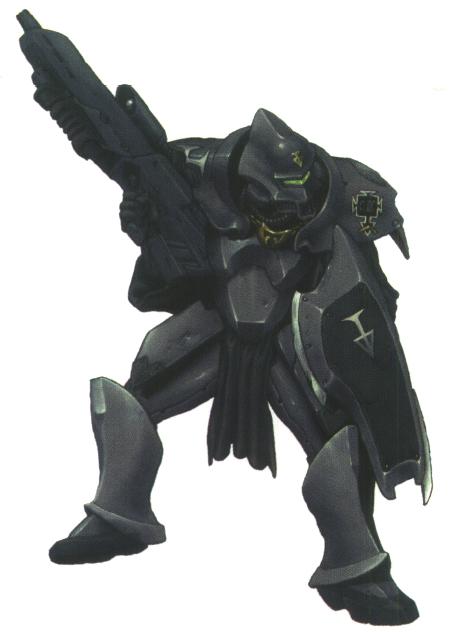 Suggested google searches
Mutant chronicles Mishima (asian faction)
Mutant chronicles Capitol (us faction)
Mutant chronicles Imperial (uk faction)
Mutant chronicles Cybertronic (corporation)
Mutant chronicles Bauhaus (Germany / EU inspired)
Mutant chronicles The Brotherhood (religious)
Mutant chronicles the Dark legion (the evil NPC types)
just my 2c